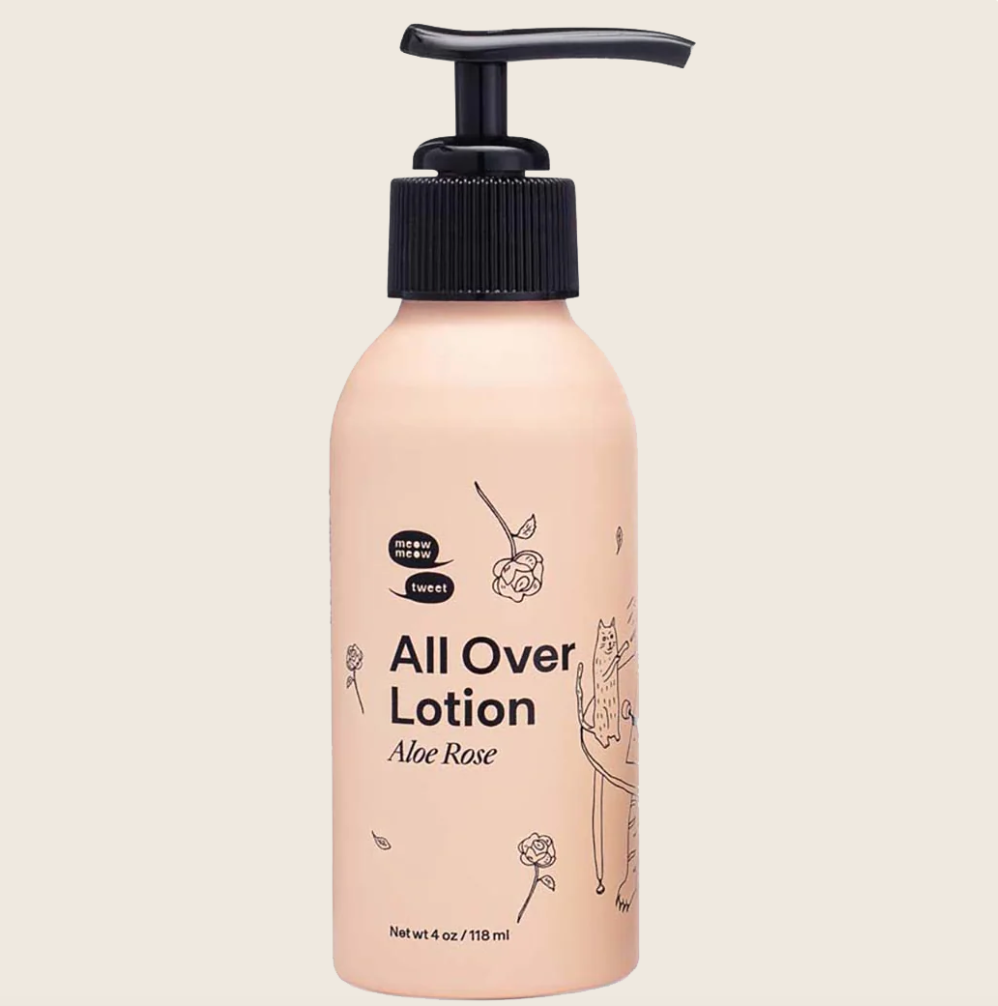 Collection:
Meow Meow Tweet All Over Lotion
Meow Meow Tweet All Over Lotion
Regular price

Sale price

$28.00
This aloe-rich lotion is made of nourishing plant oils and anti-inflammatory plant distillates—including the loveliest organic rose water from Bulgaria. The unique formula balances pH, moisturizes, preps and maintains skin. It's formulated specifically for sensitive skin (no essential oils!) and can be used from face to toes. This is a reformulation of our beloved Underarm Primer and can be used to care for armpits as well. The scent is fresh, and slightly rosey and the texture is a silky lotion.
Apply to face, hands and body. Reapply as needed.

We especially love it as a super hydrator between the toner and face oil steps in our care routine. For extra dry facial skin, apply it after toner and before face oil for a moisture sandwich!